The B-25 Nozzles are of two piece construction with large tangential metering slots in the internal Disc to give a nonrestricted flow with a uniform "Solid" distribution. For special applications, a hollow cone spray can be produced from this same design. These Nozzles with high flow rates and coarser sprays are used in gas scrubbing, adsorption towers, brine spraying, and chemical and industrial processing.
AAMA - Water test kit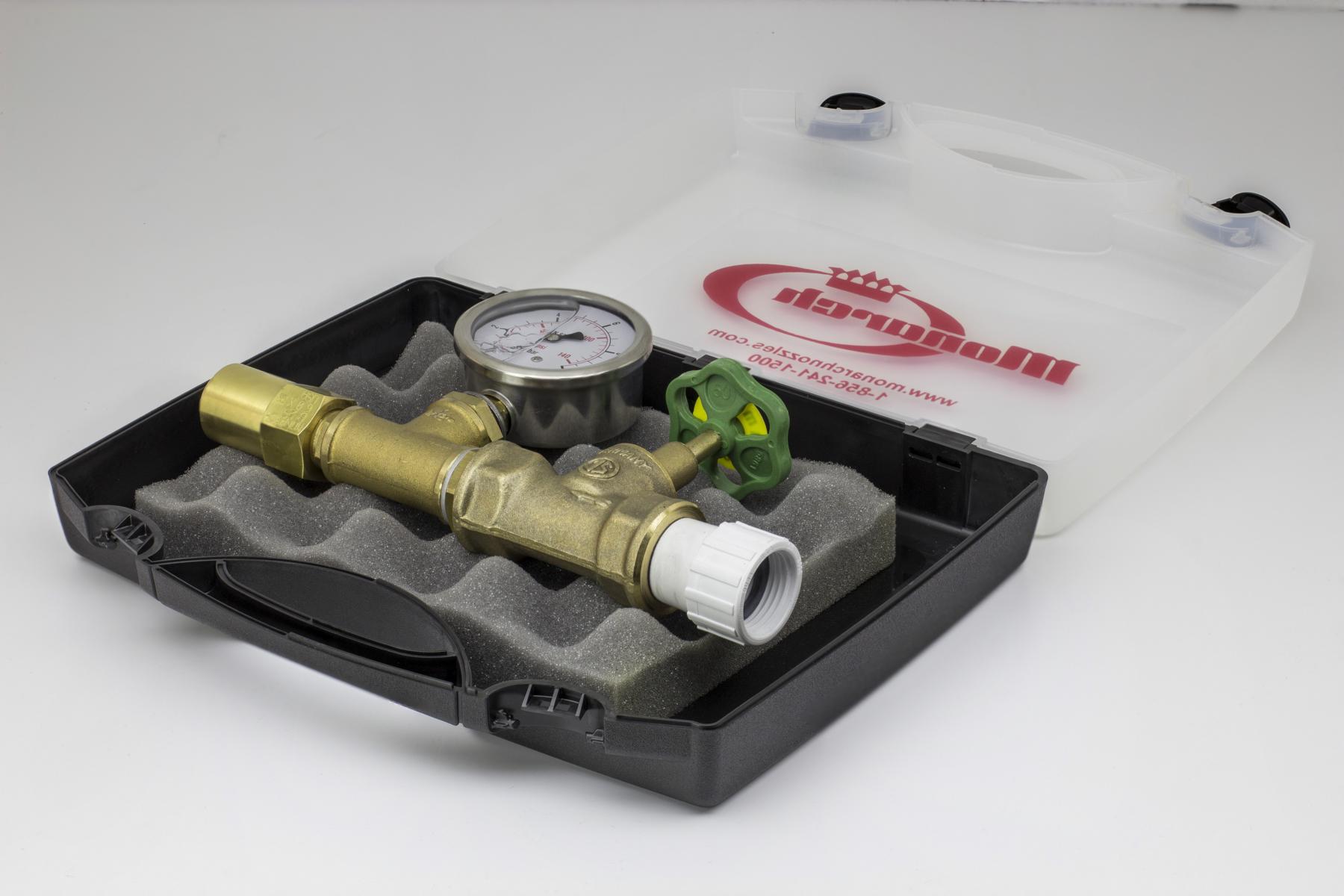 The AAMA KIT Water test kit includes:
(1) B-25 6.030 W/1/2″ FNPT
(1) 3/4″ Globe valve
(1) 3/4″ Garden hose adaptor
(1) 0-60 PSI Pressure gauge
(1) Case Fully assembled and ready to use!